Standing on the deck overlooking Jericho Bay, Haystack is a breathtakingly beautiful place that is hard to forget.
MISSION
Haystack connects people through craft. Located on the coast of Maine, Haystack provides the freedom to engage with materials and develop new ideas in a supportive and inclusive community. Serving an ever-changing group of makers and thinkers, we are dedicated to working and learning alongside one another, while exploring the intersections of craft, art, and design in broad and expansive ways.
ABOUT HAYSTACK
The Haystack Mountain School of Crafts is an international craft school located on the Atlantic Ocean in Deer Isle, Maine. Founded in 1950 as a research and studio program in the arts, Haystack offers one and two-week studio workshops to participants of all skill levels as well as the two-week, Open Studio Residency program, exhibitions, tours, auctions, artist presentations, and shorter workshops for Maine residents and high school students.
We support visiting artists and scholars from a variety of fields including science, literature, music, and the visual arts who are invited to spend two weeks at the school focusing on their work. Haystack also functions as a ʻthink-tank' in looking at craft—publishing annual monographs and organizing a variety of conferences and symposia that examine craft in broader contexts. These include collaborations with other institutions such as the MIT Center for Bits and Atoms and the Cooper-Hewitt National Design Museum, Smithsonian Institution. The award-winning campus was designed by noted American architect, Edward Larrabee Barnes, and opened in 1961 when the school relocated to Deer Isle.
History
This year marks the 70th anniversary of the Haystack Mountain School of Crafts.
When Haystack was founded in 1950, it was truly an experiment in education and community, with no permanent faculty or full-time students, a school that awarded no certificates or degrees. And while the school has grown in ways that could never have been imagined, the core of our work and the ideas we adhere to have stayed very much the same.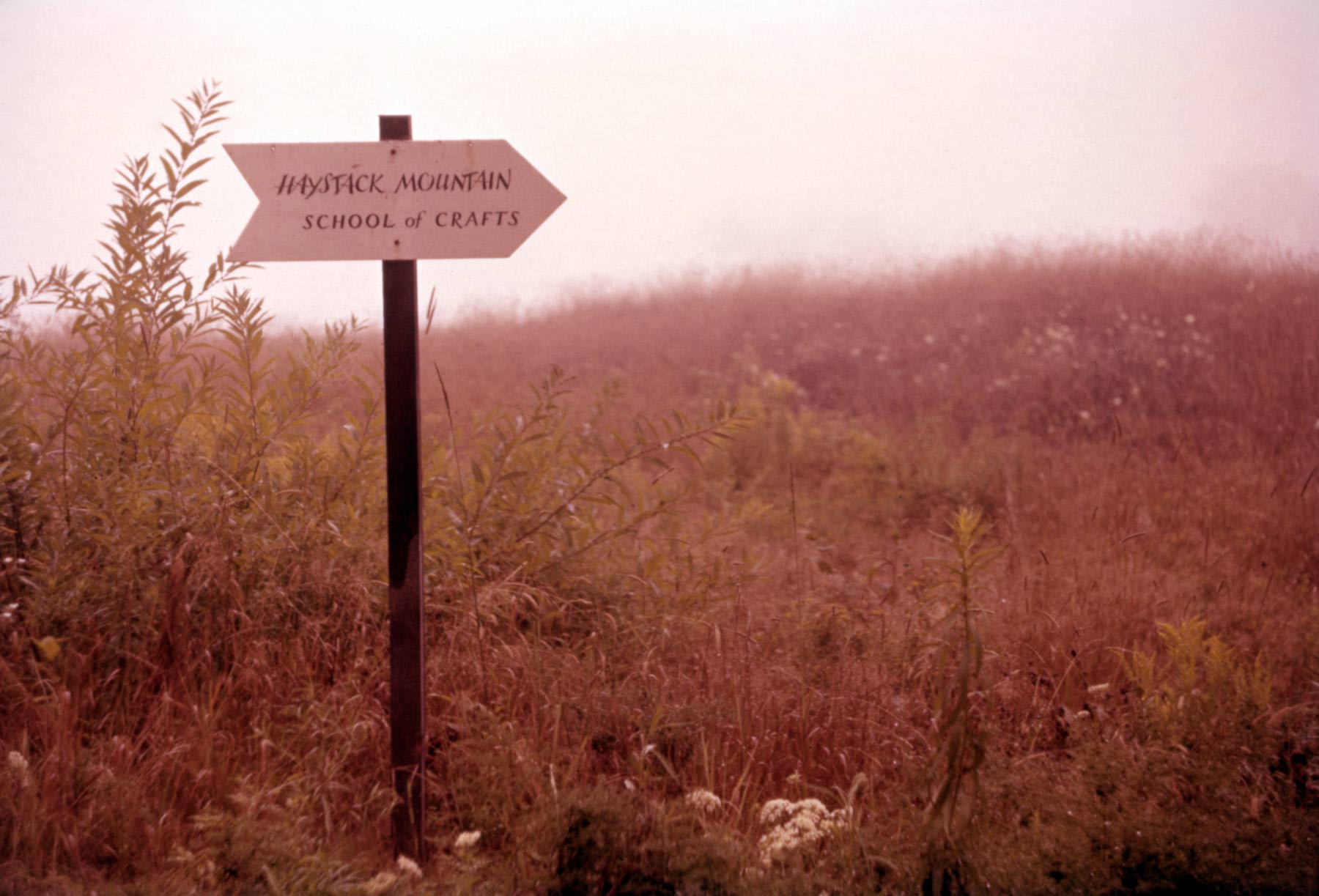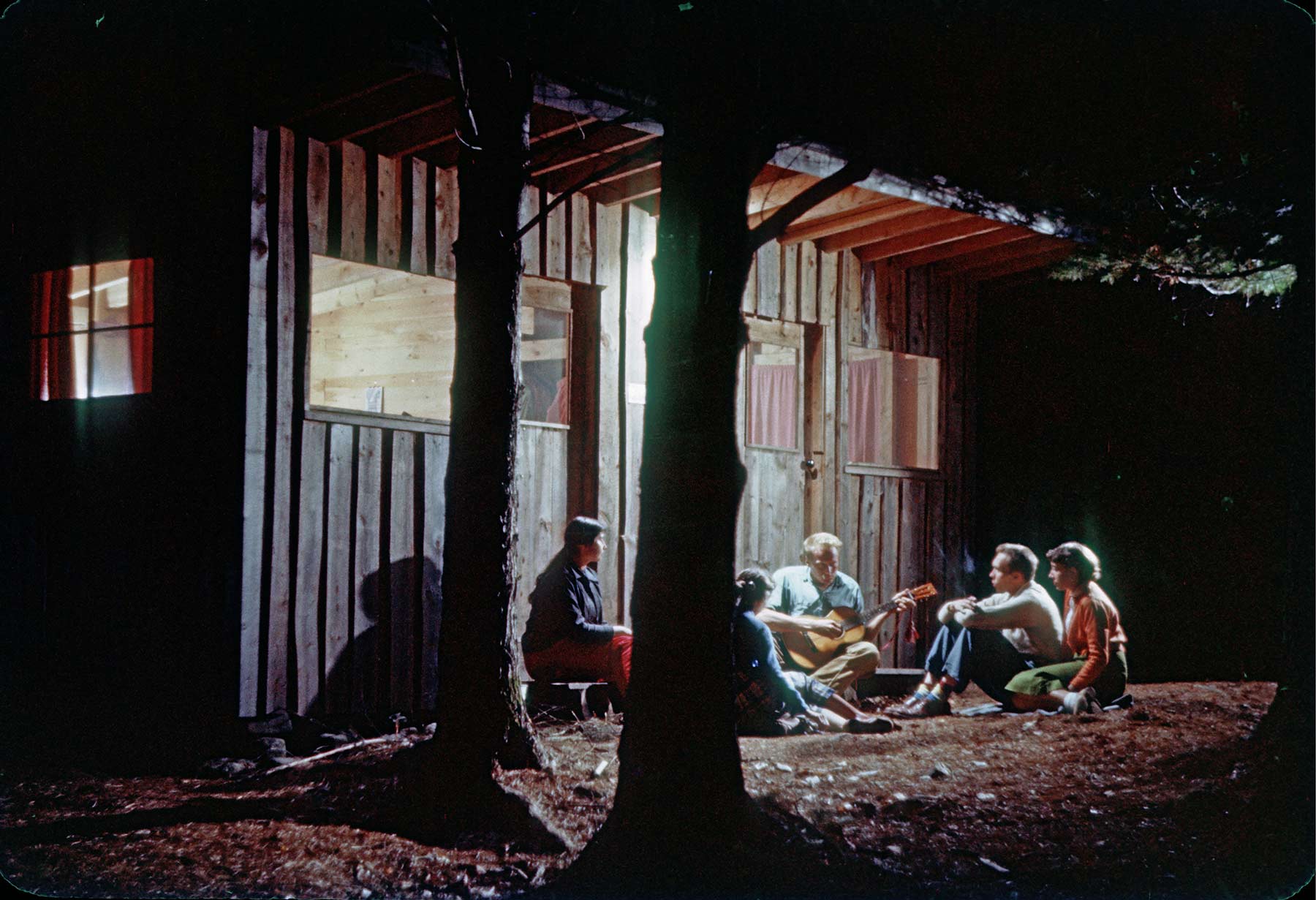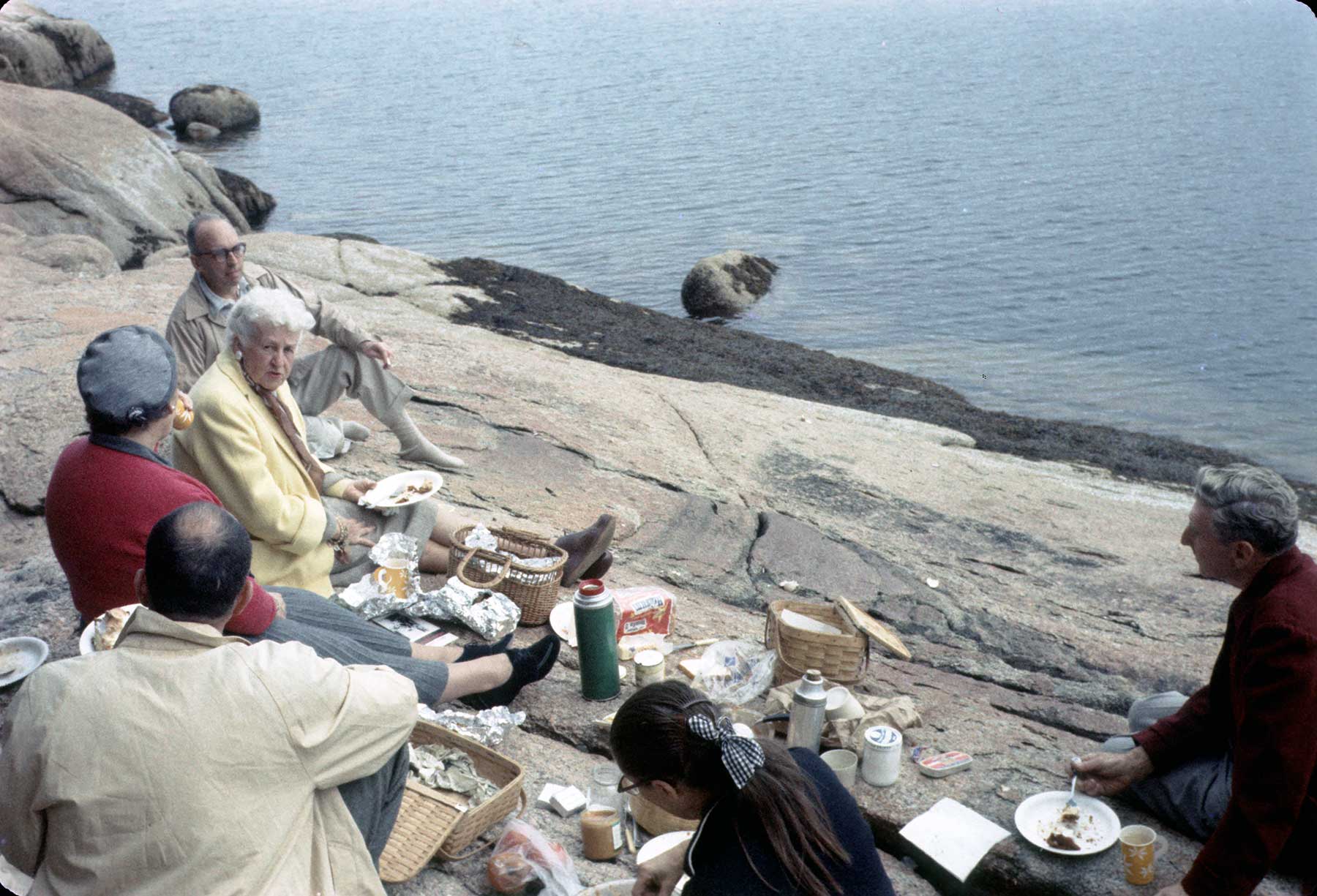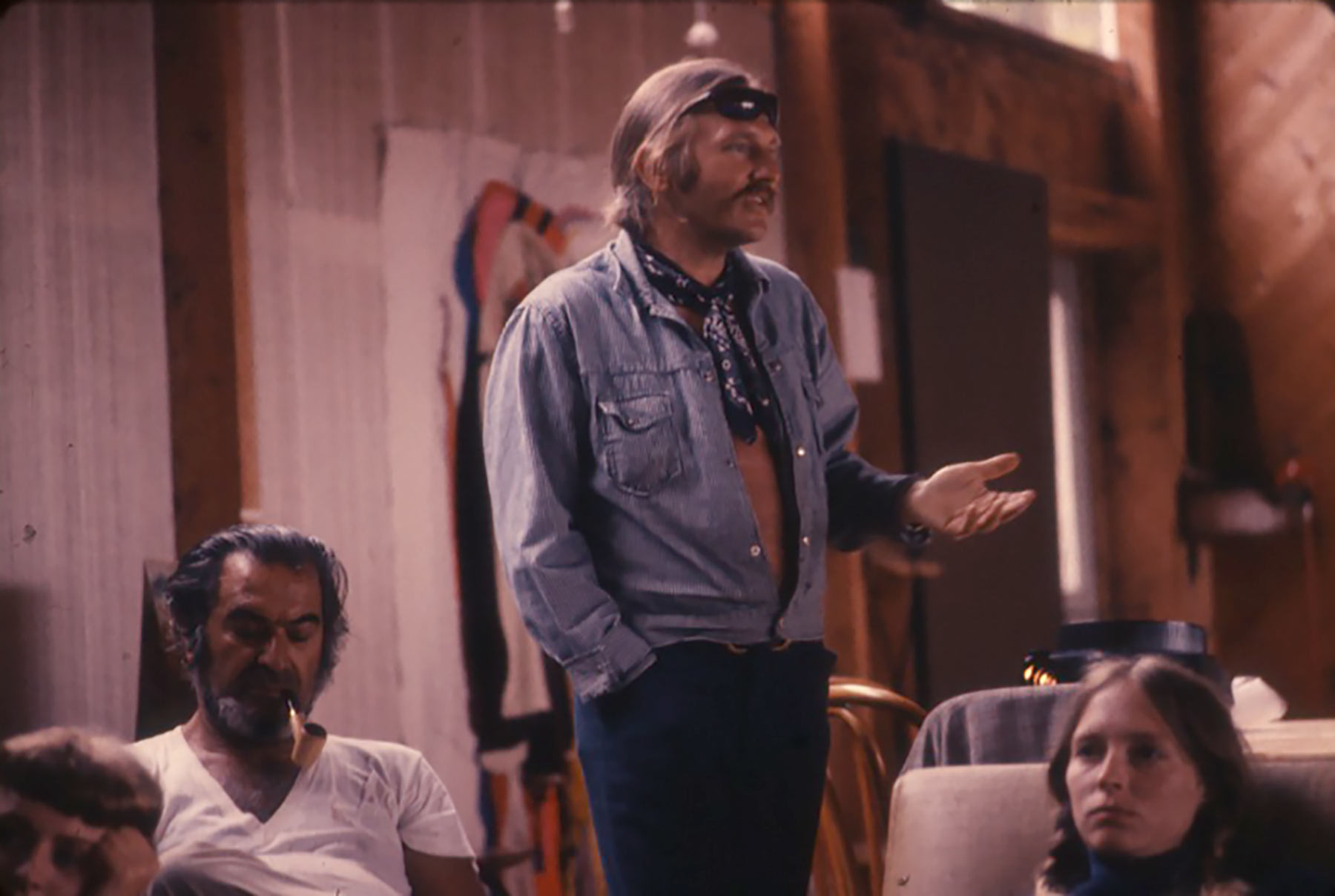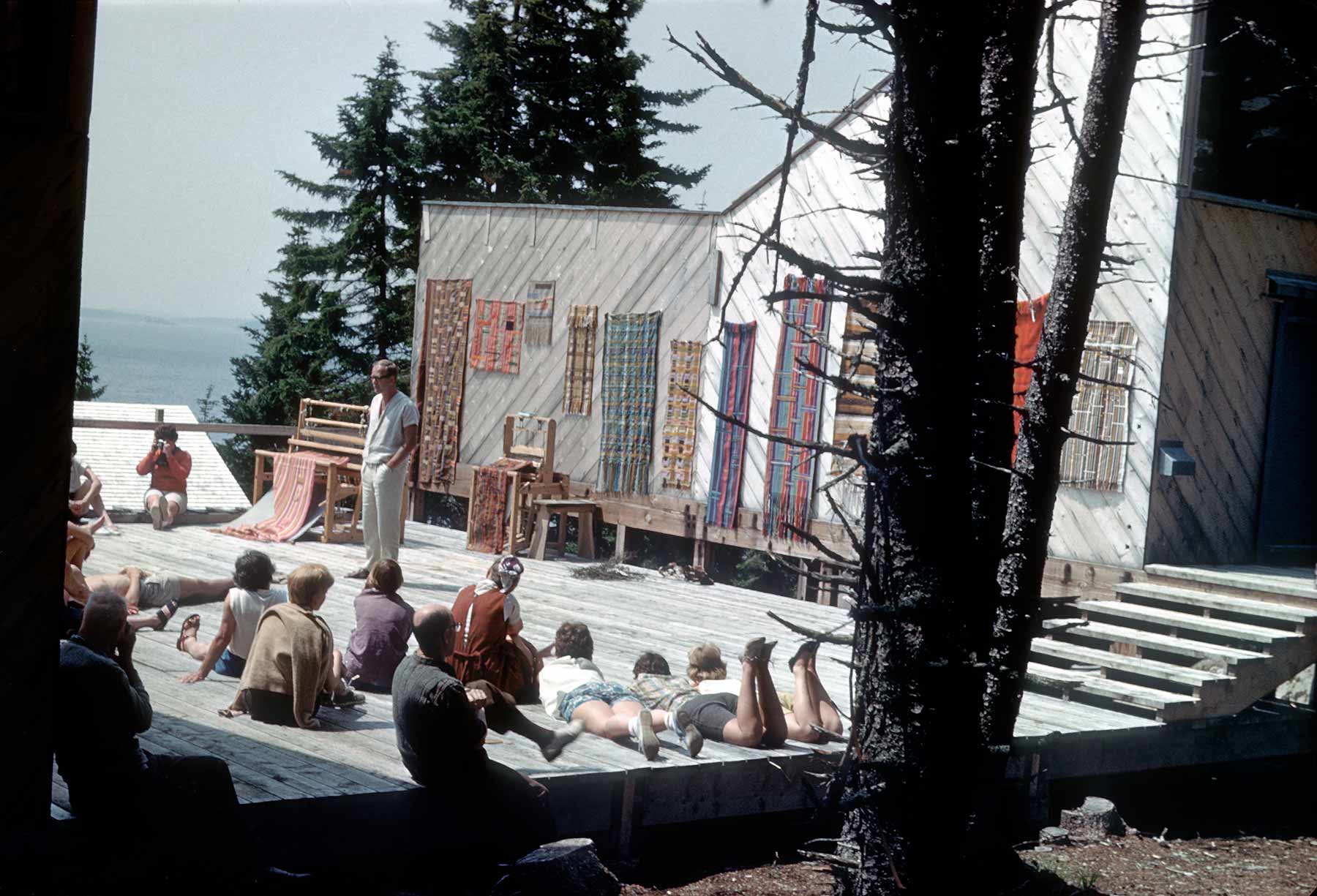 In writing about Haystack, Robert Campbell, architecture critic for the Boston Globe, described the school as "so perfectly fitted to its site and its purpose that you never afterwards forget it."
American architect Edward Larrabee Barnes (1915-2004) designed the Haystack campus on Deer Isle, which opened to the public in the summer of 1961. The architectural plan situated a series of modest structures on a granite ledge overlooking the Atlantic Ocean, built in a vernacular style with local materials and interconnected by a series of walkways that encouraged community while seeming to float above the forest floor. His project for Haystack quickly gained attention and over the years would become recognized as an architectural masterpiece and an icon of American modernism. While Barnes went on to design the Walker Art Center in Minneapolis and the Dallas Museum of Art among other notable buildings, he would often refer to Haystack as "one of my happiest projects".
The school was awarded the coveted Twenty-five Year Award from the American Institute of Architects in 1994, in recognition of buildings that have retained their integrity and set standards of excellence for architectural design and cultural significance. The Haystack campus is one of only 49 buildings to receive this recognition, alongside the Solomon R. Guggenheim Museum (NY), the Gateway Arch, St. Louis (MO), and the East Building, National Gallery of Art, Washington, D.C., to name just a few. In 2006 the campus was added to the National Register of Historic Places, further emphasizing the architectural significance of the school.
Jack Lenor Larsen
(1927-2020)
Honorary Chair
Susan Haas Bralove
President
Ayumi Horie
Vice President
Matthew Hinçman
Past President
Laura Galaida
Treasurer
M. Rachael Arauz
Katherine Cheney Chappell
Sonya Clark
Sara Clugage
Annet Couwenberg
Tanya Crane
Fabio Fernández
Virginia McGehee Friend
Katherine Gray
Sarah K. Khan
Helen Lee
Roberto Lugo
Sarah McNear
Márçia Minter
John Ollman
Peter Roth
Rosanne Somerson
Brigid Sullivan
Namita Gupta Wiggers
Joe Wood
LIFE TRUSTEES
William Daley
Arline Fisch
Wayne Higby
Richard Howe
Lissa Ann Hunter
Marlin Miller
Eleanor Rosenfeld
Claire Sanford
Cynthia Schira